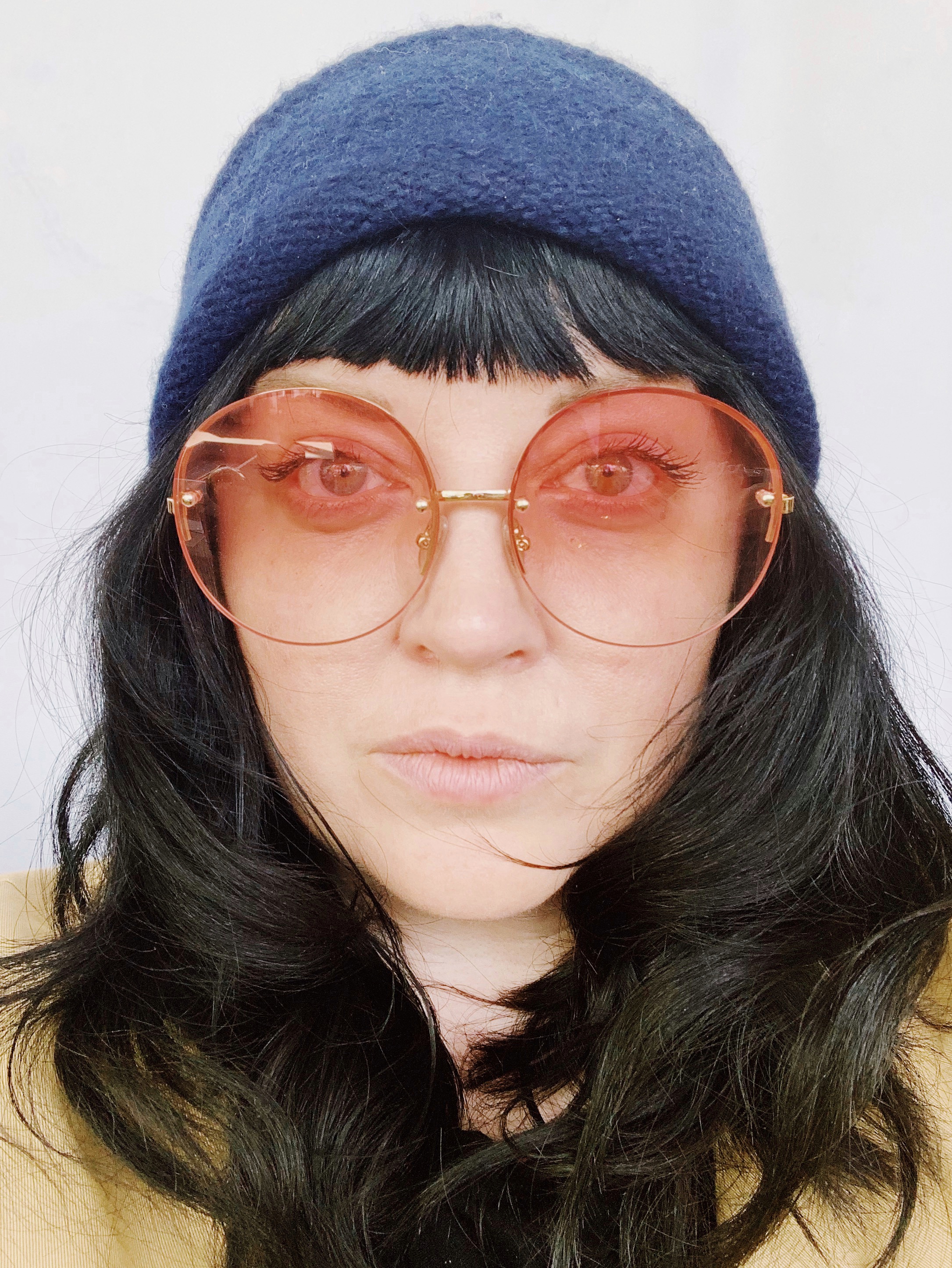 About THE BRAND
Le Lou Ula was founded in 2013. and is based in Western Canada, Le Lou Ula is a faceted brand that encompasses handcrafted demi-fine silver and gold adornments for the body and vessels for personal ritual. Le Lou Ula'S goal is to challenge the perception of housing fine art, functionality, and design under the same atelier. This is the culmination of Pryde's decades spent exploring sculpture in many mediums.

Since its foundation, Le Lou Ula Atelier has been a pathbreaker in the slow fashion movement as Pryde continues to experiment with silver, gold, and dirt. Every piece of work is designed, forged, cast, and finished in her studio without any production outsourcing. Her solo efforts and collaborations with photographers and designers have garnered praise and placements in international print and online publications such as PAPER MAGAZINE (USA), REFINERY29 (USA), CBC LIFE (CDA) MAKE IT LAST (Sweden), CULTURE MAGAZINE (Australia), and ART ZEALOUS (USA), as well as on several seasons of the television series Pretty Little Liars.
About THE DESIGNER
Bramble Lee Pryde has always questioned the process. She is an interdisciplinary artist with a foundation in metalsmithing, sculpture, painting and photography. As a sculptor, she forges and casts wearable art in silver and gold, and hand builds functional wareS and objects in porcelain. As a painter she creates abstracted landscapes that are a stripped-down version of her photography. Her work has been featured in Refinery29, CBC Life, PAPER MAGAZINE, FASHION MAGAZINE, TRENDHUNTER, and has written articles for MAKERS MAGAZINE, ART ZEALOUS and MERRYMEN. She has shown her work in cities across Canada, including Toronto, Vancouver and Calgary. As someone who grew up surrounded by addiction, she seeks to collaborate with groups and not for profits that focus on not only rehabilitation but also education and counselling, specifically for women and single mothers.
Pryde discovered metalsmithing after studying Fine Arts at UBCO and receiving a diploma in Design + Formation from Langara College, a program that merges the disciplines of spatial formation and communication design by bridging architecture, industrial, and graphic design. During extensive travels after school, she learned the importance of longevity as a feature of design in adornment. This brought her to Australia, where she earned a diploma in Metalsmithing from TAFE in Perth.
Artist Statement
At my core, I am absolutely a product of growing up in the 90's. My taste in culture and art was/is decidedly DIY and centred in exclusivity and being the first to find a band or a designer. I would take hour-long bus rides into the city every weekend so that I could visit the locally owned businesses and support them by buying a mix tape, a band's patch or a repurposed cardigan that looked like it was from my father's closet. I sought out the unique. The untapped. Over 20 years later as an artist, I have built and refined a practice and brand around the same concept, that people value differences. As an interdisciplinary artist, I create adornment that resonates as art, I sculpt functional objects in clay, I paint abstracted landscapes in ink, and recently I started creating nail polish to explore colour theory. All of these practices are unified by my fascination with exploring the process of creating objects and adornment that resonates as art and pushing the boundaries of my practice.
In my latest bodies of work, I continue to challenge the sentiment that craft does not belong in the art world. I am influenced by multipronged artists like Sophia Tauber-Arp who approached her art practice through a variety of mediums, some of which would be considered craft. Painters like Salvatore Dali and Alexander Calder also created jewellery and Joan Mirò was also a ceramist. Like those who have inspired me, I want to challenge the boundaries between form and function and between craft and design.